In January 2018, the American Heart Association published an estimate that 103 million U.S. adults have high blood pressure, which accounts for nearly half of all adults in the United States. High blood pressure, also known as hypertension, can lead to severe health complications and increase the risk of heart disease, stroke and sometimes death. With such a high occurrence of U.S. adults having high blood pressure, it is not surprising that hypertension is the most prevalent comorbidity within workers' compensation claims. In this issue of INSIGHT, we explore hypertension within workers' compensation, and three nurse case management strategies to improve patient and claim outcomes.
When managing any type of diagnosis, a preexisting health condition has the potential to impede upon the individual's recovery. Comorbidities can prolong the claim and have been known to increase the risk of complications. In a study by Harbor Health Systems it was found that "claims associated with comorbid conditions experienced longer claims duration, higher medical costs, more temporary total disability (TTD) days and increased litigation and surgery rates.
Given the prevalence of high blood pressure, it is important for nurse case managers to understand the underlying effect the condition has had on the individual's body and develop a plan to reduce complications on the present injury or illness being treated. An effective approach to managing workers' compensation patients with hypertension requires early identification, education to mitigate further complications, and consistent management.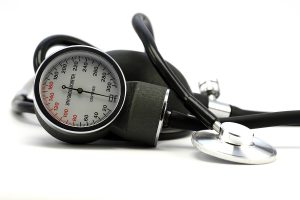 High blood pressure usually has no symptoms, and many adults are unaware they have the condition. The Centers for Disease Control reported that over 46% of adults worldwide don't know they have hypertension. In workers' compensation case management, it is critical that the nurse is skilled in identifying underlying comorbidities or other conditions which may interfere with the individual's recovery.
When a patient presents with pain don't assume the source of the pain is only the injury. Oftentimes symptoms of untreated or substandard treatment of high blood pressure produces symptoms which can mimic other conditions, such as headaches and migraines, pain, anxiety, and more. It is important that the nurse case manager includes an assessment of blood pressure to rule out high blood pressure as the underlying cause.
It's is also important to consider the impact an individual's emotions can have on their blood pressure. We frequently observe a patient's blood pressure elevated by simply attending their doctor's appointments.  The claimant may also have anxieties surrounding missed work or other life stressors resulting in higher than normal blood pressure. Appropriate identification and follow-up with the patient's primary care provider is critical. Sometimes, something as simple as recommending the patient keep a blood pressure log to review and share with the primary care provider.
Mitigation through education
High blood pressure can quietly damage an individual's body for years before being diagnosed. If the claimant was unaware that they had high blood pressure or don't understand the impact high blood pressure can have on their injury or illness, proper treatment and patient education is key to mitigating further complications.
Education helps patients better understand their condition, the role of medication and lifestyle changes as well as increasing awareness about the progression of high blood pressure and complications. Comorbidities such as hypertension are not compensable, yet poor treatment regimens, and out of control blood pressure can affect the compensable injury or illness of the claim.