Employers nationwide are paying close attention to the need for wellness programs and benefits. Historically, one of the main drawbacks to providing wellness benefits is that it costs money, and the return on that investment isn't always clear-cut. However, as the labor market continues to fluctuate and health care costs continue to climb, employees are seeking out more benefits from their employers than ever before.
As more employers are investing in wellness, companies are shifting away from basic physical wellness initiatives. Instead, there's been a shift to integrate total wellness, particularly with a focus on mental health and wellness.
In fact, employee mental health has become a top concern this year, as the COVID-19 pandemic has created immense uncertainty, change, and stress for employees across the country. According to a survey by FlexJobs, a telecommuting firm, employed workers are more than three times as likely to report poor mental health now versus before the COVID-19 pandemic.
Generally speaking, an increased focus on employee wellness can improve employee health and wellness. Happy and healthy employees translate into higher recruitment and retention results and employee engagement levels, as well as lowering a company's overall healthcare costs. This Medical and Life Care Consulting white paper explains why employers should provide wellness benefits.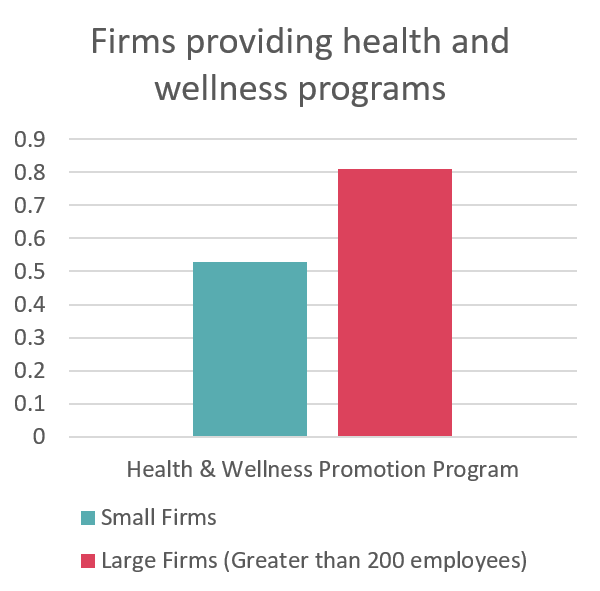 Traditionally, workplace wellness programs are initiatives that employers offer to encourage employees to lead healthier lives. According to the 2020 Employer Health Benefits Survey from the Kaiser Family Foundation (KFF), a nonprofit organization that focuses on U.S. health issues, 53% of small firms and 81% of large firms offer a program designed to help employees address health risks and unhealthy behaviors.